RIO SELVANO
CANYONING IN TUSCANY
YOU HAVE NEVER SEEN A PLACE LIKE THIS!
Rio Selvano is the most fun canyoning experience in all of Tuscany! Jumps, slides and abseils.
The perfect canyon, great for beginners but also fun for those who already have some experience. A variety of obstacles and progression techniques.
Rio Selvano
Difficulty: Adventure
Duration of the canyon: 2,5-3,5 ore
Total duration: 3,5-4,5 ore
Approach hike: 25 min o 10 minutes
Return hike: 5′ minutes
N. of obligatory abseils: 6, the highest is 12 m.
Price: 60€ fino a 13 anni, 65€ da 14 anni
Period: Aprile – Novembre
LOGISTICS
We will meet up at our Canyoning Center, which is located right at the base of Rio Selvano. After an initial presentation, we will put on our wetsuits and equipment directly at the Center.
Then by your own car we will reach the upper parking site (10 minutes), from where, with a short 3 minute walk, we will reach the first jump into the waters of Rio Selvano. After the safety and activity briefing, off we go!
There are a total of 6 obligatory abseils, and for the rest, it's all slides and jumps (never obligatory).
Fun is guaranteed for young and old!
Once we have finished the descent, we will return to the Canyoning Center on foot (a 2 minute walk), where we will change into our dry clothes, and go pick up the car left upstream.
No knowledge of abseiling and rope techniques is required.
For general information regarding this activity, download the briefing and the activity sheet.
⚠️ATTENTION⚠️
At the meeting point there are no toilet
Rio Selvano
it winds between natural slides and dives that are never compulsory at will, while there are four compulsory abseils on the rope.
we will teach you all the necessary progression techniques.
Fun is guaranteed for young and old.
once the excursion is over, we will return on foot to our base (about 2 minutes) where we will change and go to pick up the cars upstream.
For general information on the activity download the briefing and scheda attività.
EQUIPMENT PROVIDED AND INCLUDED IN THE PRICE
EQUIPMENT PROVIDED AND INCLUDED IN THE PRICE
Isothermal wet suit in 5mm neoprene

Helmet*

Lifejacket flotation device * (to be requested and booked in advance)

Harness*

Descender, safety slings and carabiners*

group materials (ropes, first aid kit)

*All Collective and Personal Protection Equipment used is conformant to current standards
WHAT TO BRING?
Polyester thermal shirt (base layer) to wear under the wetsuit,
Bathing suit,
Towel,

Gym/hiking shoes to wear into the canyon (they will get wet) ⚠️ NO watershoes, NO rock shoes, NO neoprene shoes
No rings on fingers.

If you wear eyeglasses, find a way to tie them on to avoid losing them; if you wear contact lenses, it is best if they are of the single-use type, and bring a spare pair!

A plastic bag to use for your shoes, socks and everything else that will be wet after the descent.
Canyoning boots can be rented at 10€ per person, to be requested when booking the descent.
INFORMATION
Before entering the canyon, you will be briefed and instructed regarding:
•the objective and subjective risks that may be encountered in the canyon relating to the environment and the activity.
• the conduct required to ensure personal and group safety
• the descent techniques, as described in the documents titled "briefing" and "activity sheet ", that may be downloaded from this site
• conduct relating to safeguarding the environment.
You will be accompanied by professional, expert Canyon Guides, with certification issued by the Italian Association of Canyon Guides or with equivalent certification.
Recommended age: from 9 years and up*
Recommended age: from 11 years and up*
* minors must be accompanied by at least one parent or other adult to whom they have been entrusted. In the latter case, parental authorization is required for the minor to participate in the activity.
Are you a group of at least 11 paying participants? Contact us for a special price!
REQUIRED:
Good overall health
Knowing how to swim or, alternatively, ok with using a flotation vest (to be requested on booking)
Not afraid of water.
No heart, respiratory or allergic issues that are incompatible with physical exertion and with the canyoning environment.
MEETING POINT - RIO SELVANO
Rio Selvano Toscana Adventure team Canyoning Center, Strada Provinciale n 37, chilometro 5,5 località "Mulino"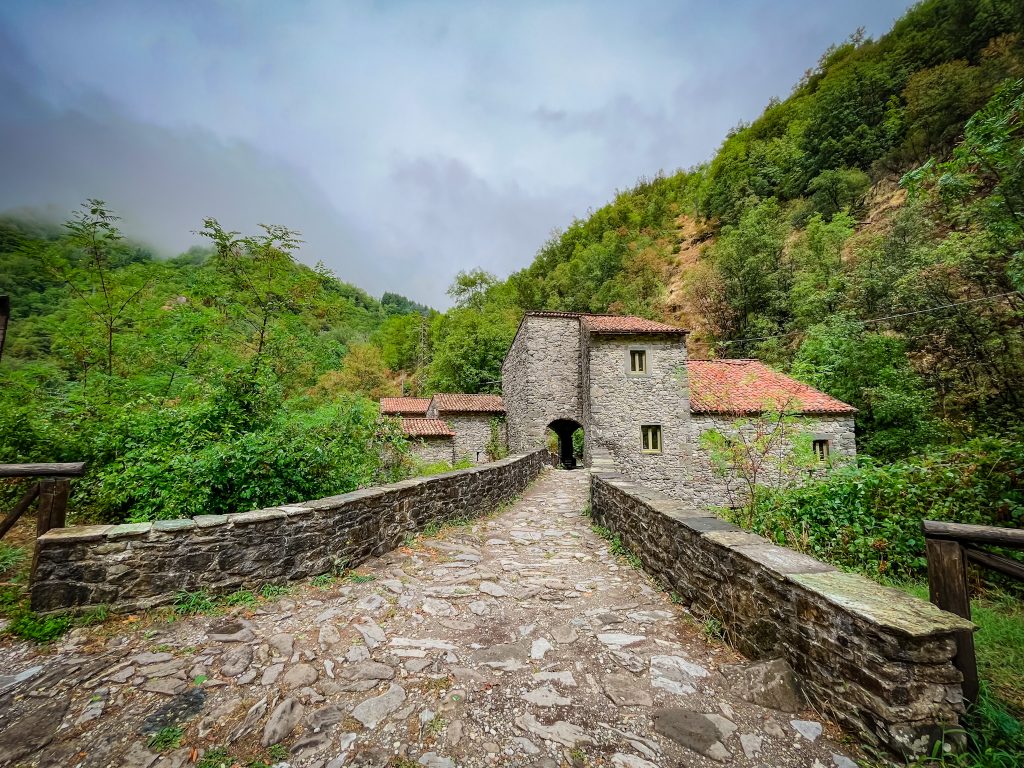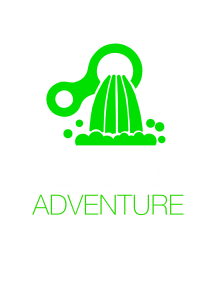 FIND OUT OR CANYONING CENTER
at Fabbriche di Vallico, everything you need to experience an adventure
FIND OUT WHERE WE ARE
THE VALLEY OF THE DEEP GREEN
We are located in one of the most beautiful areas of Tuscany, exactly in the central north.
Fabbriche di Vallico which is part of the municipality of Fabbriche Vergemoli dates back to the 10th century, it was a fundamental point before the unification of Italy because it was located on the border between the duchy of Modena and the Republic of Lucca.
This border was delimited by the Turrite di Cava torrent, above which the Ponte Colandi was built and under the loggias of the adjacent building there was the customs where the procedures for the pass of the products were carried out.
FOOD AND WINE
THE TASTE OF TUSCANY
I'TS TIME TO RELAX
B&B IN FABBRICHE DI VALLICO
Il rio solvano è' uno dei canyon piu' belli della toscana, la dove potrete assaporare davvero l'essenza del canyoning in tutte le sue forme.
salti scivoli naturali e calate con la corda.
la roccia lavorata rende questo ambiente unico e inimitabile.
un vero e proprio gioiellino della toscana. a pochi minuti da bagni di Lucca, Barga e castellerete nuovo in Garfagnana, facilmente raggiungibili da ogni parte della toscana, si trova in uno dei luoghi piu' suggestivi della nostra regione. fabbriche di vallico.