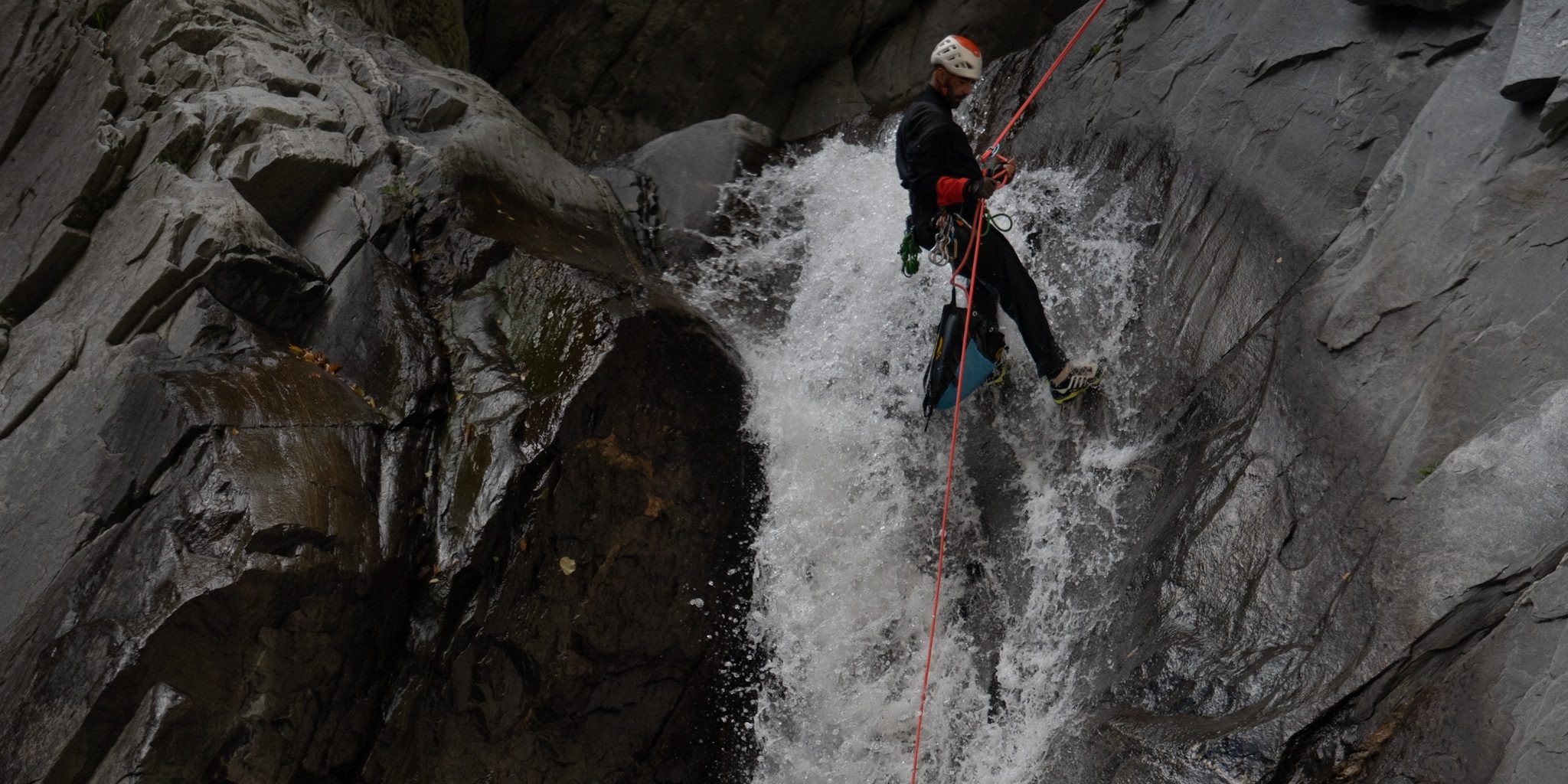 PIEMONTE Canyoning trip
Difficulty: Adventure or Expert
Duration: 2 or 3 Days
Departure: 25 August
Ritorno: 27 August
Means of transport : Car
Price: 305€ € Per person for 3 Days 340€ per person for 3 Days
Includes: Guide and equipment (harness, helmet, headlamp, two-piece 5 mm wetsuit) for the three planned canyons
The fee does not include travel, food + accommodation
Description:
WHEN
25-27 August 2023
CANYONS
Isorno o Val Bianca
Mondelli (o inferiore o superiore)
Rasiga o Rio Lasino
WHERE WE SLEEP
independently, in a B&B or in a hotel
WHERE WE EAT
where and how we like, we will decide at the moment.
HOW WE GET TO PIEMONTE
we can leave together from Tuscany or find ourselves either halfway to make the journey together or directly on site that morning.
at the time of booking the guides will give you the exact MEETING POINT
HOW MUCH DOES IT COST
€ 305 + travel + accommodation and meals
What the fee includes: three beautiful gorges + our expenses + the material needed to carry out the activity.
also when we meet we will make an initial common fund for all common expenses (gasoline, food, etc.)
EQUIPMENT PROVIDED AND INCLUDED IN THE PRICE
5 mm neoprene isothermal wetsuit
Helmet * complete with light system
Harness *
Descender, lanyards and safety carabiners *
Common material (ropes, first aid kit)
* all the Personal and Collective Protection Devices used comply with the regulations in force
WHAT TO BRING?
A polyester thermal shirt to put under the wetsuit.
Swimsuit.
Towel.
Sneakers / trekking shoes to enter the water and socks to get wet.
No rings on the hands.
Who wears glasses will have to make sure to fix them to the head to avoid losing them, who uses contact lenses, better if the disposable type with a spare pair.
A plastic bag for storing shoes, socks and anything else that will be wet after the experience.
INFORMAZIONI
Before entering the canyon you will be informed about the characteristics and objective risks of the canyon,
on the behaviors to be followed for the safety of all and for respect for the environment.
You will also be trained in rope maneuvers if necessary.

REQUIRED:
Good overall health

Knowing how to swim or, alternatively, ok with using a flotation vest (to be requested on booking)

Not afraid of water.
No heart, respiratory or allergic issues that are incompatible with physical exertion

and with the canyoning environment.